MegaGlest
Jump to navigation
Jump to search
Template:Infobox

MegaGlest (MG) is a fork/modification of the Real Time Strategy (RTS) game Glest. The primary goal for MegaGlest was to rework the network capabilities of the original Glest engine to offer a richer Network play experience, however, many additional features have been added (and previously existing features improved) since.
History
[
edit
]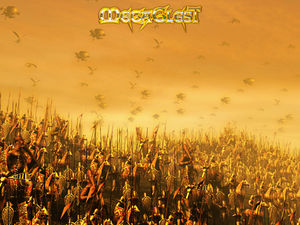 MegaGlest started in January 2010 as a vision from a longtime community member: Titus Tscharntke (Titi). Joining Titus in the capacity of a project developer was Mark Vejvoda (SoftCoder).
Together (with frequent help from numerous members of the community such as, Ultifd, Tomreyn, Eliminator, Silnarm, and many others) this project has seen tremendous success and offers a fun platform for playing and learning.
Features
[
edit
]
Information
[
edit
]
Modders
[
edit
]
Game data managers
[
edit
]
Developers
[
edit
]
Promoters
[
edit
]
Media Coverage
[
edit
]
See also
[
edit
]
Image gallery
[
edit
]